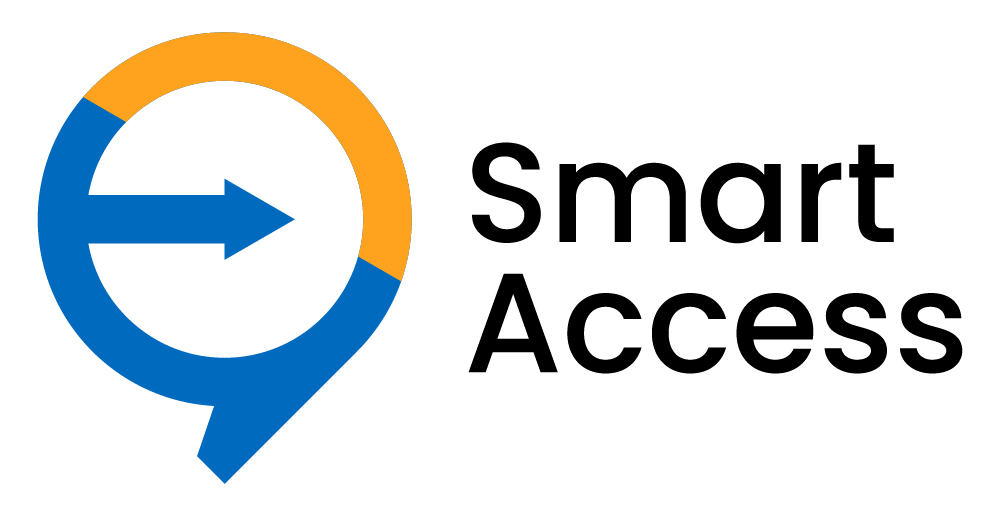 Smart Access
Unlock doors by QR code or mobile app, and manage all access logs remotely via admin panel.
Streamline people flow with cloud-based QR code access control
No matter yours is an enterprise, a school, clubhouse, event organiser or even outdoor area like building site, Smart Access app helps manage access right & log all records with least manpower needed.
Contact Us
What can you do with Smart Access app? App user profile Unlock doors

Create QR codes QR code records

Scan QR code
Profile
Your phone is your access card. Use as a staff badge or member card for onsite verification & self-serve access.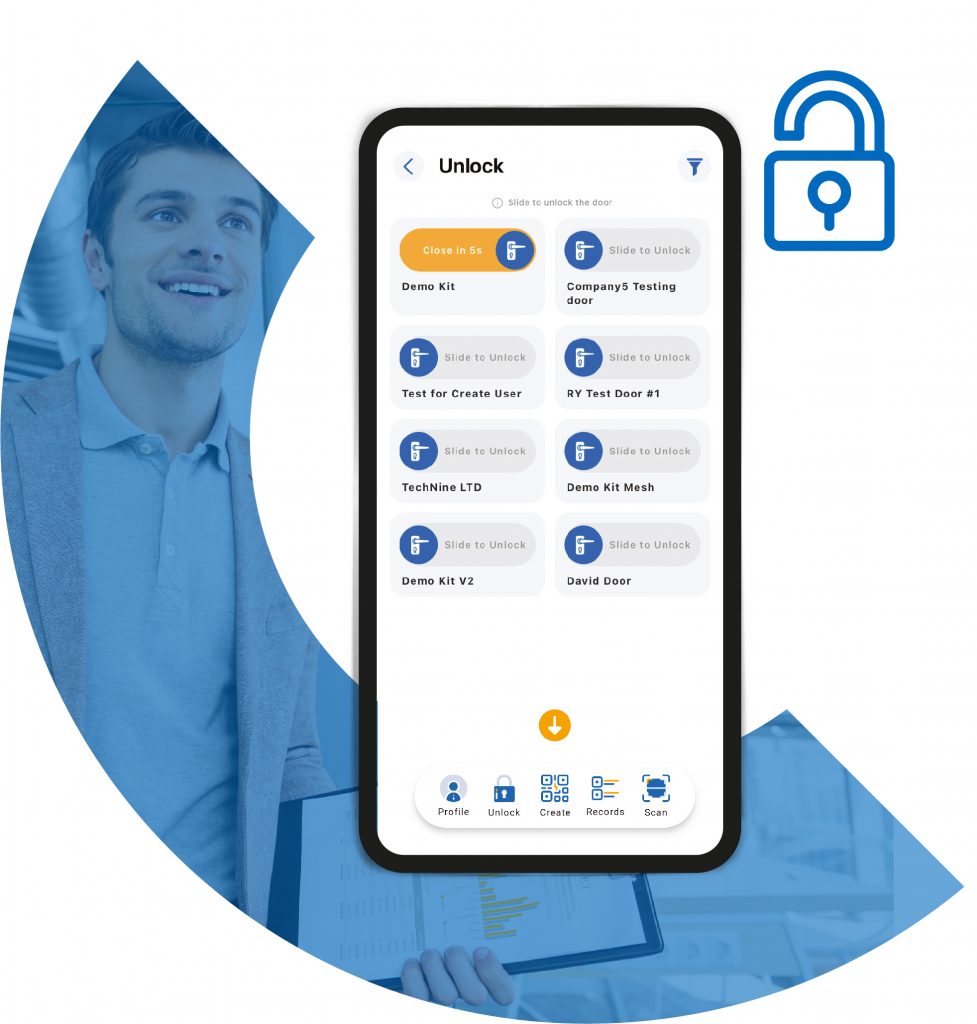 Unlock
Slide to open a door on your list. You can unlock doors remotely even you're on the other side of the world!

Create
Enable your visitors to access freely within specific time. You can create a temporary QR code, set the access date & time.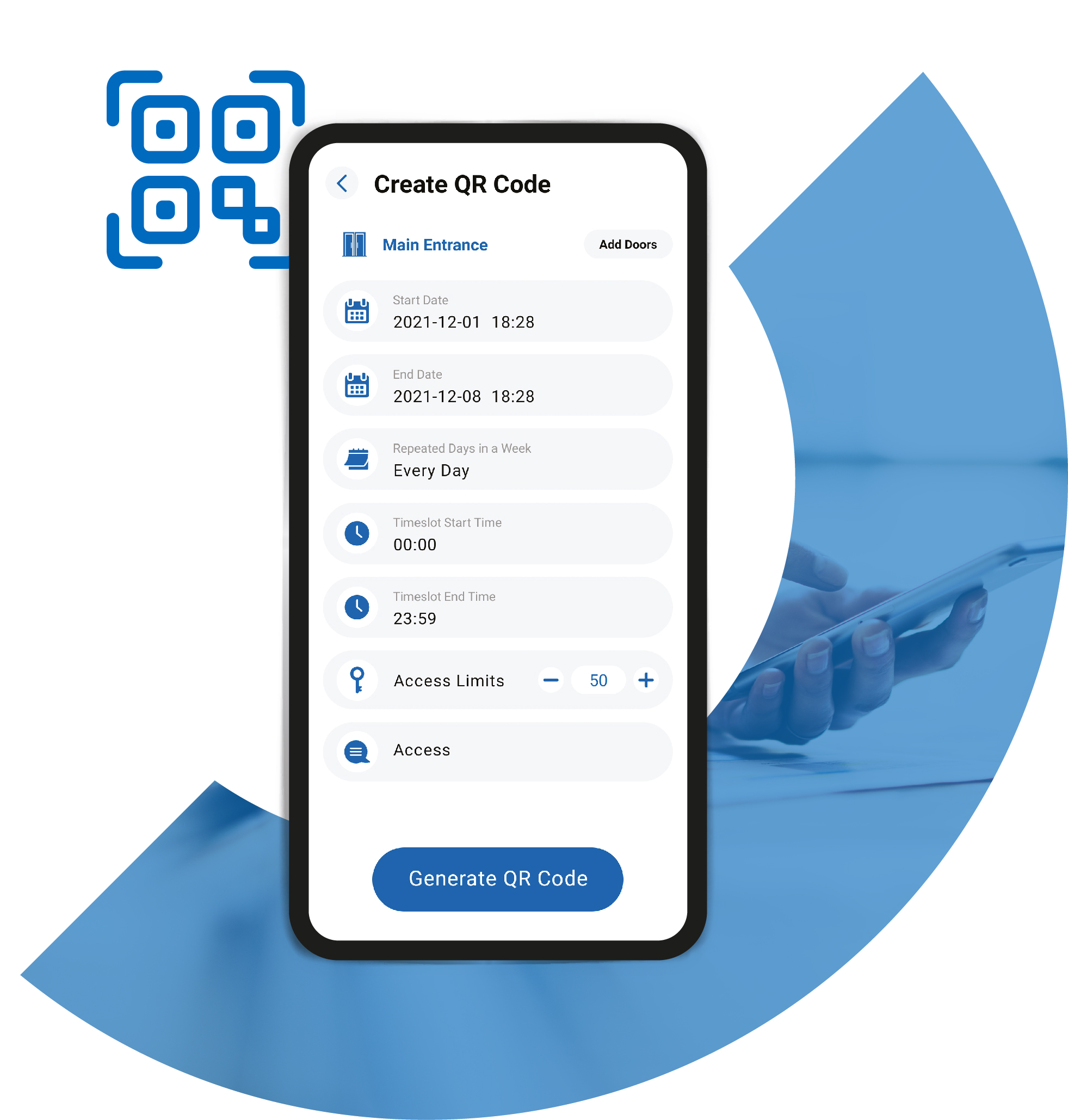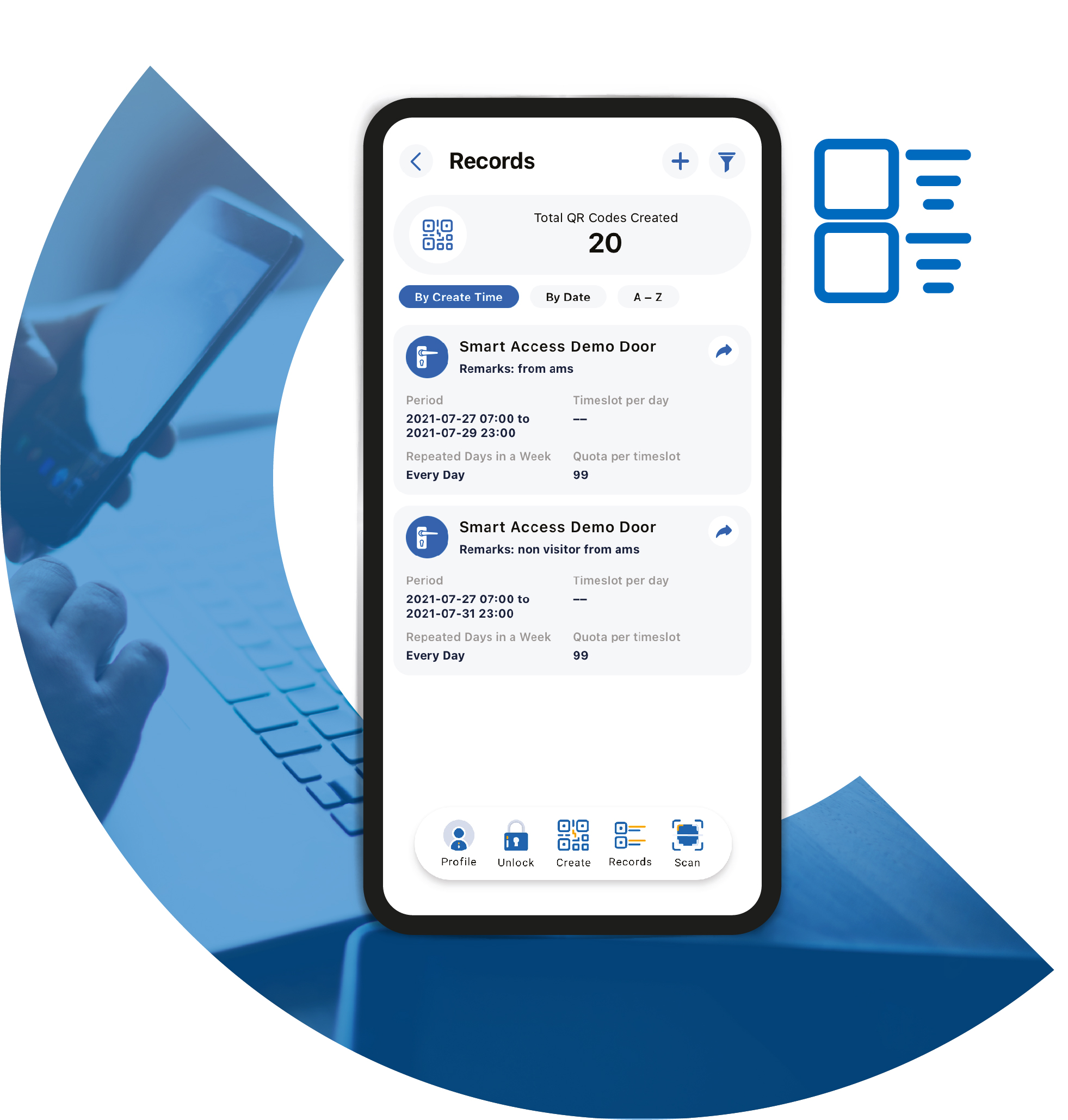 Records
This list marks all QR codes you've created for your visitors. Share the code with them by a button. You can disable it anytime. 
Scan
No scanner on walls? This can be a portable scanner! Scan your visitor QR code, display details for onsite verification & before letting in.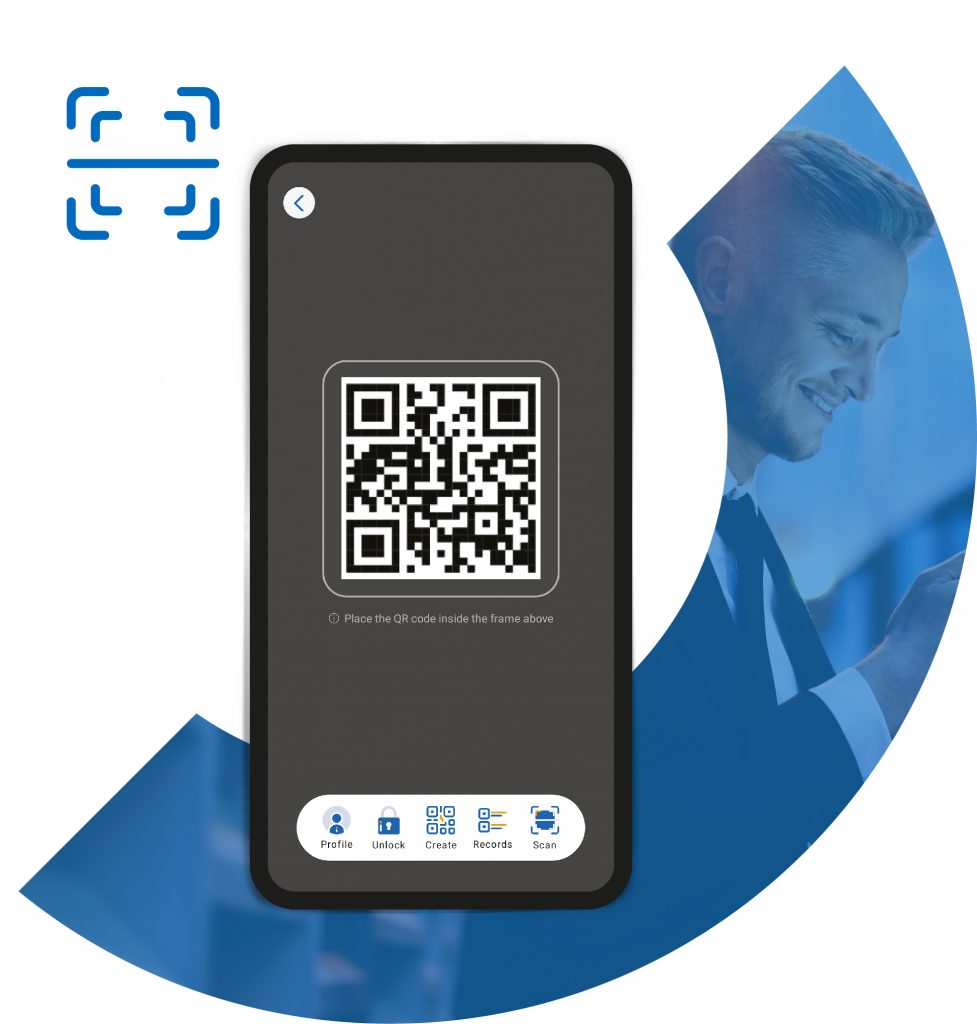 What are the features of Smart Access?

Smart Access Mobile App
App user profile & QR code
Slide buttons for unlocking doors
Create visitor QR codes
QR code created records
Scan system's QR code

Smart Access Admin Panel
User profile management
Access permission setting
Multiple doors management
QR codes management
Access records download
Smart Access
Where can you use cloud-based QR code access control?

Co-working Space & Office

Property Management

Mini Storage & Warehouse

Clubhouse

Education Centre & School

Medical & Clinic Chain

Youth Hostel & Motel

Events or Outdoor Area
iOS & Android version
Smart Access mobile app is available for both iOS and Android devices, compatible to recent years' versions.