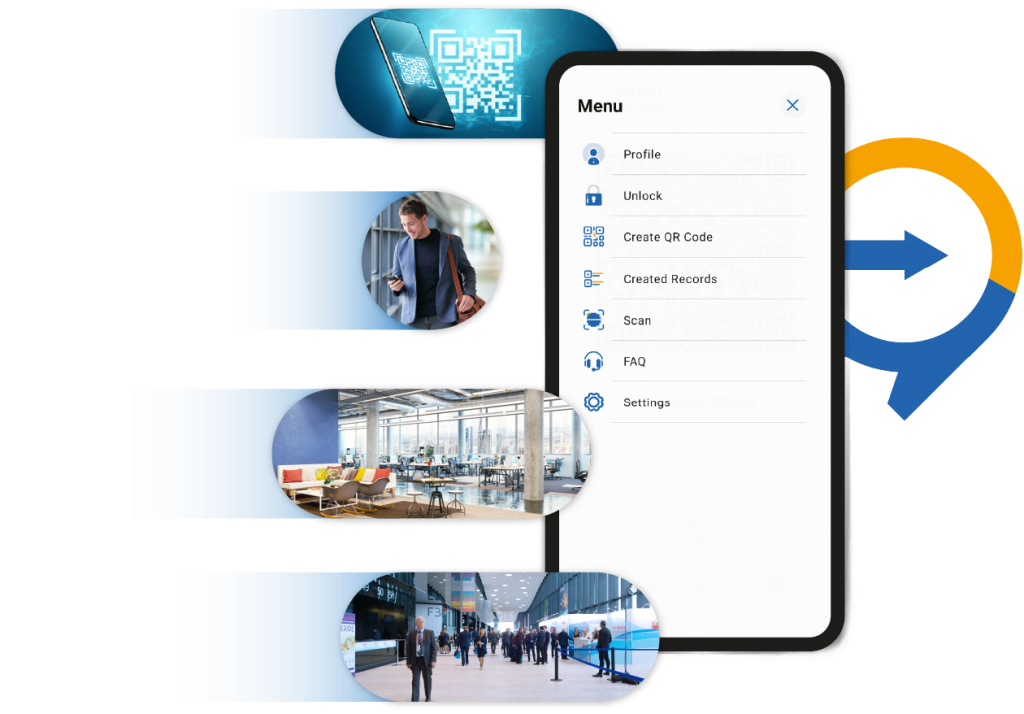 Simplify and accelerate the visitor management process
Simply generate a unique and temporary QR code for visitors beforehand and they will be permitted to enter designated areas after being verified.

Let the Smart Access journey begin.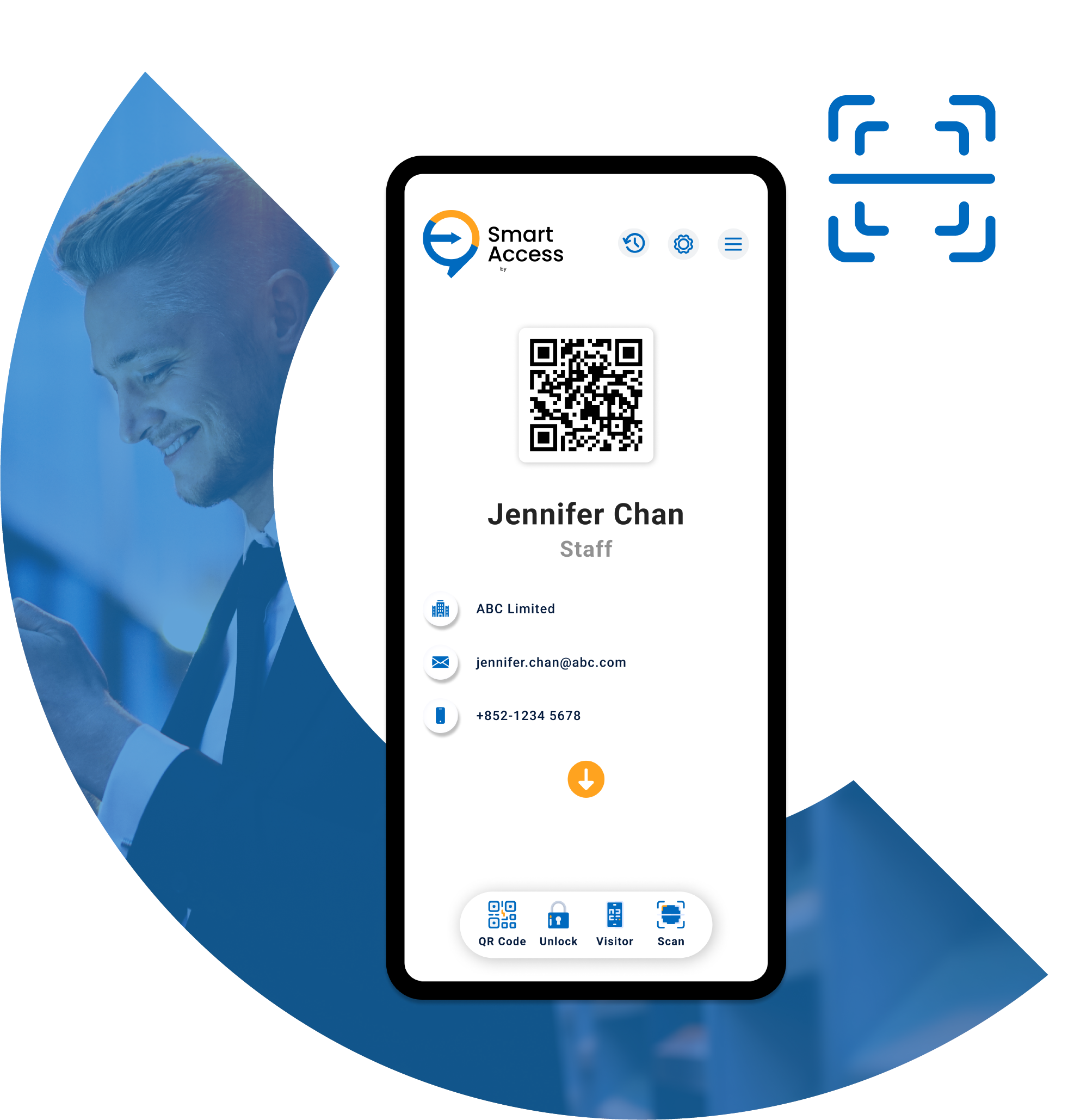 Profile
Smart Access installed on a mobile phone can be used as an identification – as staff badge or member card. Your staff or members can use their profile QR code to access your office or facilities freely with permissions.
Create
Allow visitors to access the site with a temporary QR code. You can control the effective date, time, and usage count for the QR code.  Visitors can add the QR code to their e-wallet or calendar for easy use.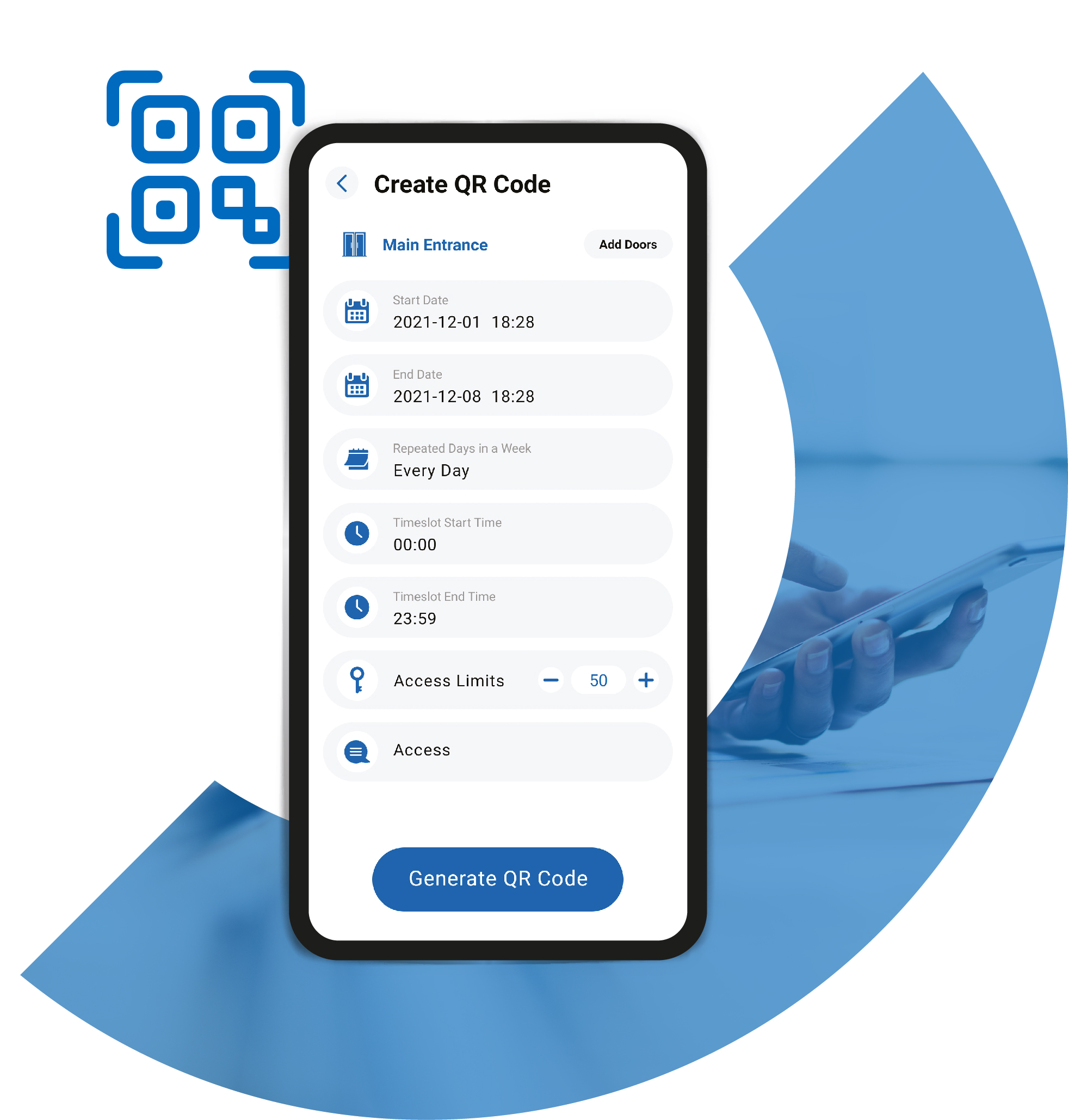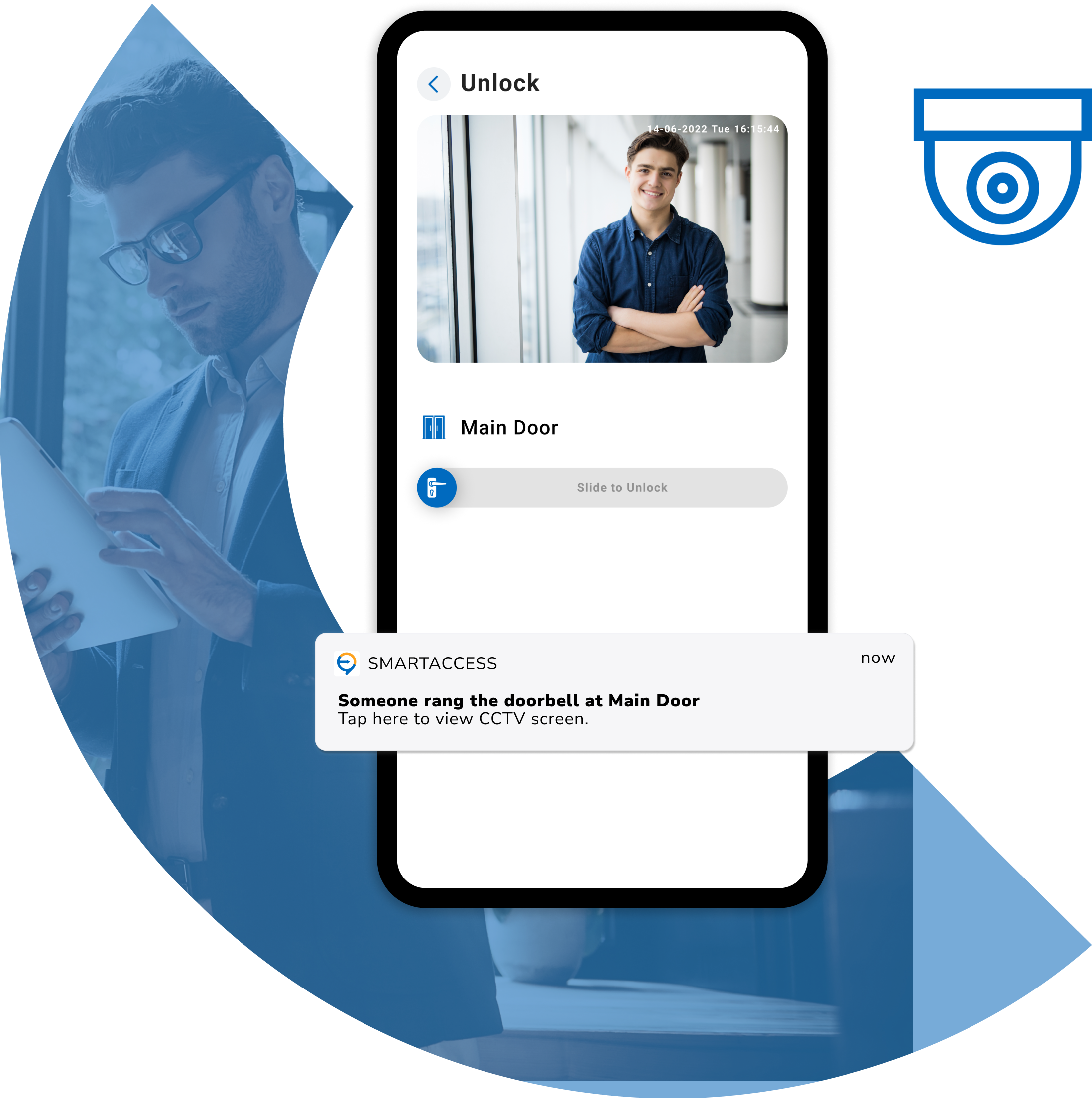 Intercom
Connect CCTV or video intercom with Smart Access app to see real-time visitor's face and talk to them via your mobile device. You can check visitors' identities and unlock doors remotely anywhere with network.
Records
This is a list of temporary QR codes you've created for different visitors to access your sites. You can share QR codes via email or instant messengers, or disable them for security reasons. Visitors can add the QR code to their e-wallet or calendar for convenient use.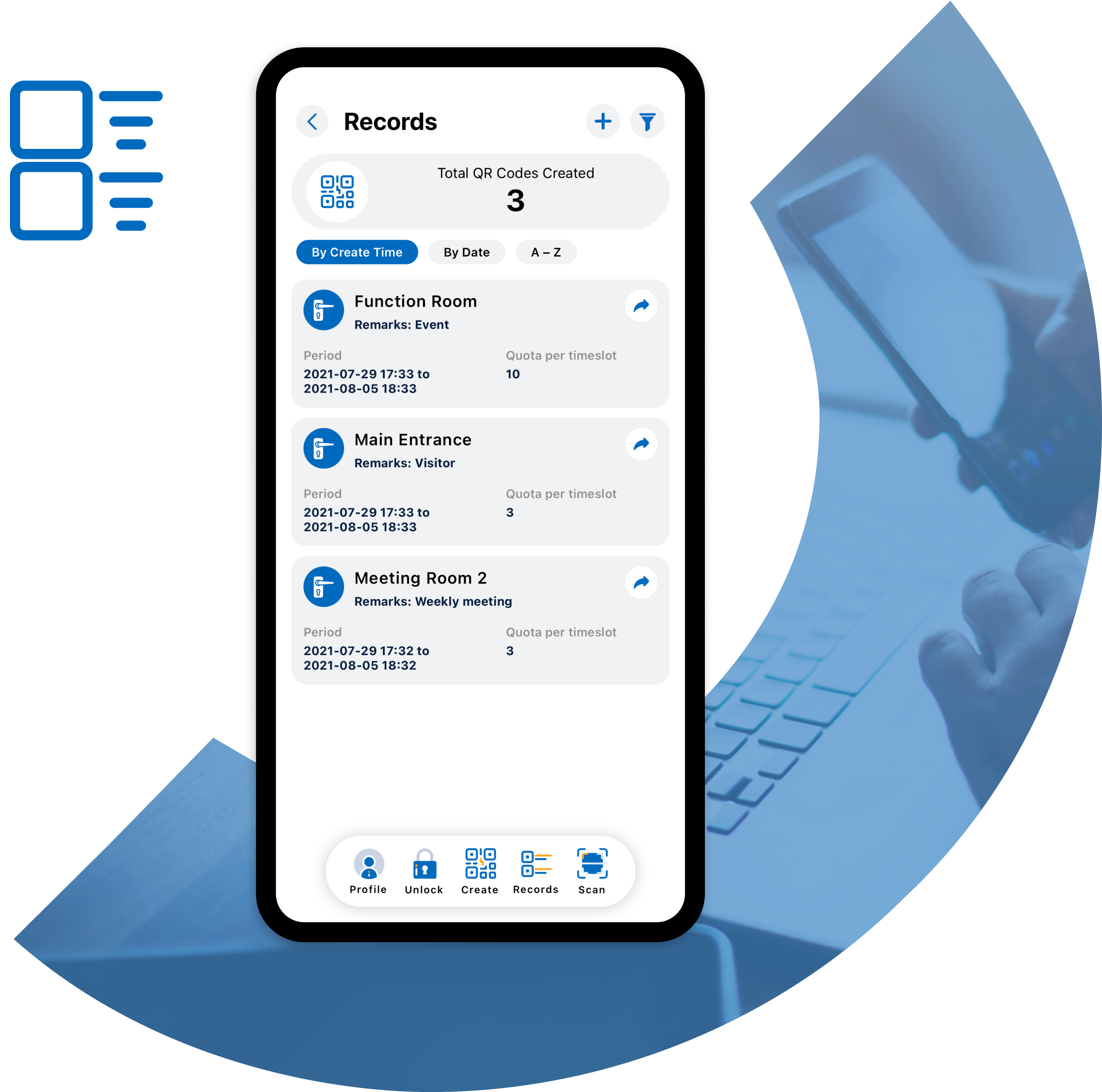 Reports
Export valid documents like user access reports, attendance reports, and QR code reports from the master access log with just a single click.
Manage
Set door rules and grant users door access rights in the  admin panel to restrict unauthorized entry.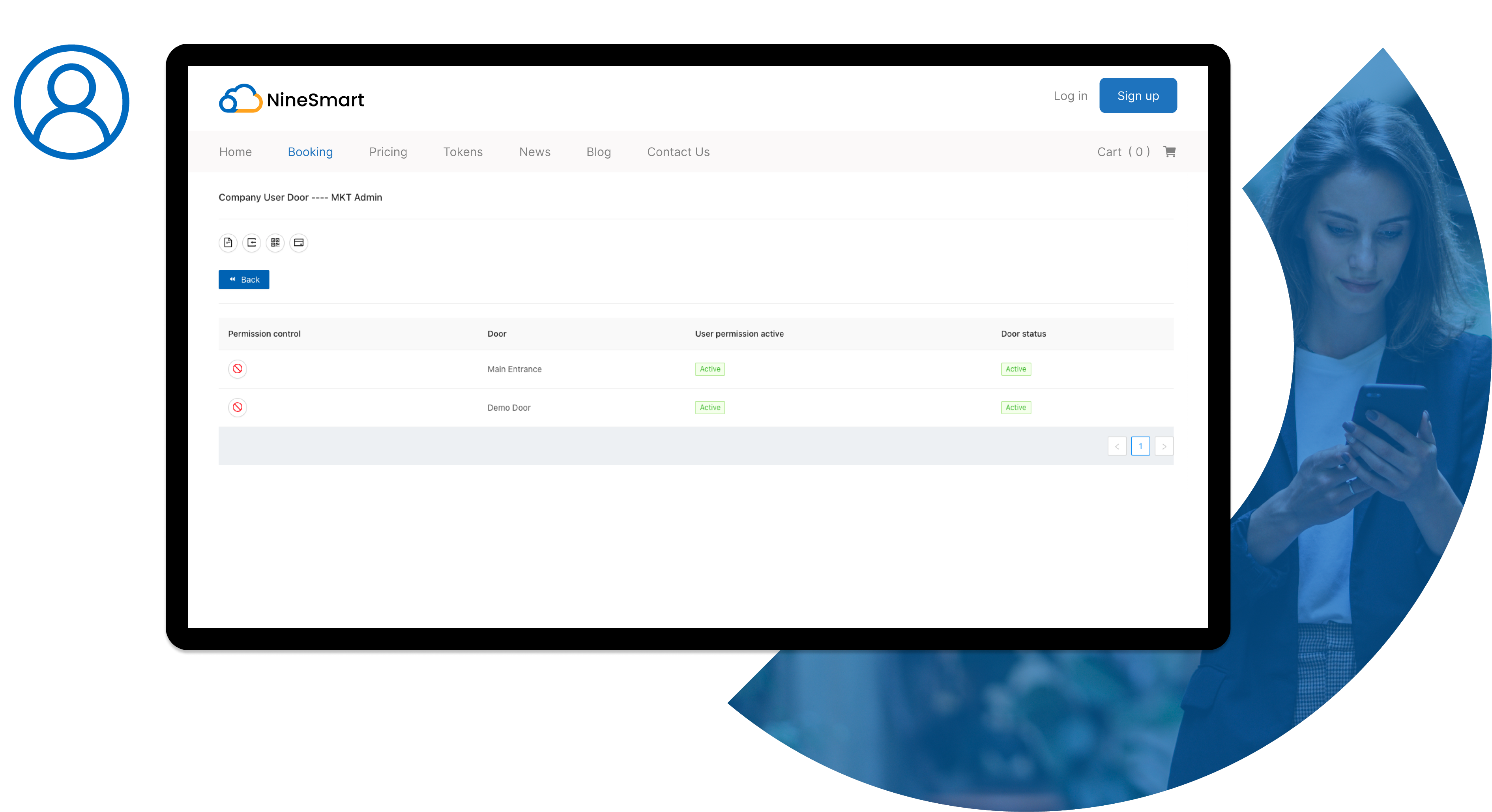 Integrate
Connect with other NineSmart Modules such as Booking, Display or Event RSVP to help you automate and transform your operations to a self-service model!